Tanabata Festival 07/03/17(Mon) thru 07/07/17(Fri)
KANA UEMURA Free Live on 07/08/17(Sat)!
Thank you very much for being our customer. We would like to ask your help by giving us feedback & suggestions to improve our service that we provide. Please come either of our Ootoya store and fill out a survey during June. We hold a lottery to give a $100 value of Ootoya Gift Card for three chosen customers in later July 2017!!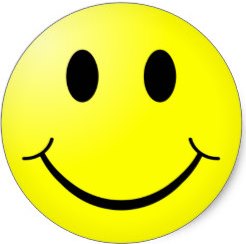 Now 4 New Bento Added at Times Square!!
We now start selling 10 bento, by adding 4, only at Times Square (Limited Lunch Operations)!
Please try our new bento, "Demi Burger", "Tori Shio Koji w/Yuzu Kosho", "Oroshi Ponzu Tonkatsu", and "Katsu Toji"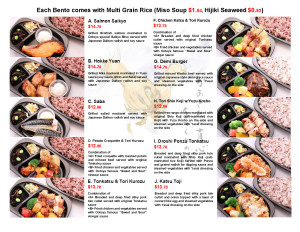 This is soft-open operations and operations hour is limited
Monday through Friday, 11:30 am – 2:00 pm or until supplies last
* Pickup only
* No pre-order accepted
Chelsea Changes Reservation Policies
We are pleased to announce that Chelsea location will change reservation policies effective as of May 8, 2017.
<Lunch> Anytime may be accepted except Friday and Saturday
<Dinner> Only 6pm but may accommodate other time depends on availability
Please call the store more detail
NYU Campus Cash Accepted at Greenwich Village Store
Anytime Reservation only at Greenwich Village Accepted
We accept Dinner reservation from 6:00 – 10:00 PM ( Last call 10:30 PM). We encourage all parties to be present on time.
Ootoya will become a Non-Tipping Restaurant effective March 28, 2016
Ootoya Japanese Restaurant will become a Hospitality Included Establishment effective March 28, 2016
Dear Valuable Customers,
As many of you are probably aware, restaurants across the country have been deeply engaged in a discussion about eliminating the tipping system in favor of establishing other means to compensate Servers and kitchen employees. While our kitchen staff are as essential to ensuring an enjoyable restaurant experience as our service staff, under the tipped system we have been limited in our ability to compensate them for their contributions. Instead of the service staff receiving tips, under Ootoya's new hospitality included system, all employees will receive a share of the restaurant's gross sales in addition to their base hourly wage. We believe that by aligning earnings and performance in this way, we will be able to better motivate and more appropriately compensate our servers, as well as the kitchen staff for their efforts. The reality of working as a chef is that we do not often receive the recognition and appreciation when there is earning disparity within the restaurant. By ending the tipping altogether, we can pay more equitable hourly rates, which will translate to better customer service.
Today, we are proud to announce that we will eliminate tipping at the following restaurant locations: Ootoya Chelsea, Ootoya Times Square and Ootoya Greenwich Village.
Beginning March 28th, 2016, Ootoya's menu prices will increase and we will not expect customers to leave any additional tip when you dine with us. Once the changes take effect, menu prices at Ootoya will include all costs with the exception of applicable taxes. While the prices for individual menu items may seem higher at first, the overall cost of the meal will be only slightly higher, depends on menu, under the new system.
We recognize that for some of our customers, tipping is an important way to communicate the quality of the dining experience. We hope that you will continue to share your experiences with us. If we do not meet your expectations, we hope you will let us know so we have the opportunity to make it right. If we have exceeded them, we would love to be able to pass the compliment along to everyone who worked so hard towards that goal.
Thank you very much for your understanding and appreciation.
America Ootoya Inc.